Our Domestic Water Treatment solutions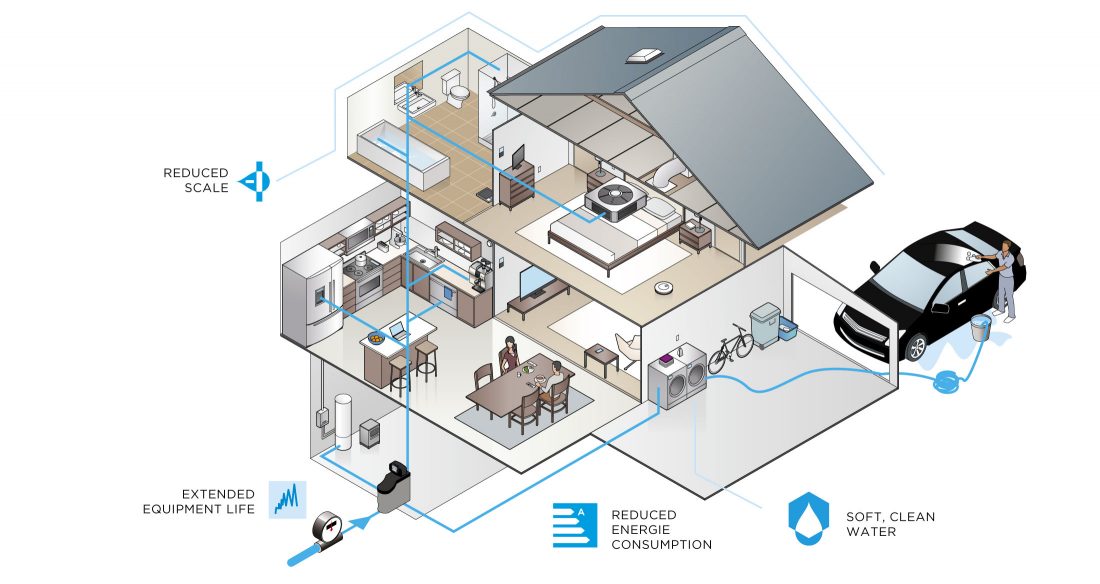 For private use specifically, Lubron supplies a wide range of compact domsetic water softeners. The system is installed behind the water meter, providing the entire house with softened water. Depending on the specific application and applicable laws and regulations, the best solution is selected for the property.
Please contact us if you would like to find out more about our domestic water softeners and water treatment services.
Water Softening Systems
Our services for domestic use
Advice and support
As a partner of many installers, suppliers and consultants Lubron provides customised Domestic water treatment systems. Lubron considers the quality requirements for the final product and its specific application tailoring our advice and consultancy to create a unique solution.
Design and assembly
When designing a process water system, Lubron takes into account all aspects of end use such as: quality requirements, applicable laws and regulations, energy efficiency, maintenance and operating costs. Every installation is professionally designed and manufactured to Lubron's leading European standards.
Commissioning and maintenance
As a whole project partner, following installation, Lubron takes care of the complete commissioning process, including training on operation and maintenance. Our industry-leading maintenance service supports operations and enhances the life of your investment. Should you experience any problems, you have the assurance of support day or night from our 24/7 response team.
Dealer+program
We look forward to forming long-term relationships with installers and partners by providing customised advice and practical solutions. Through the Dealer+ program, we go one step further to assist you by providing dedicated support. Please contact us for more information regarding the Dealer+ program.