Preparing to re-open your business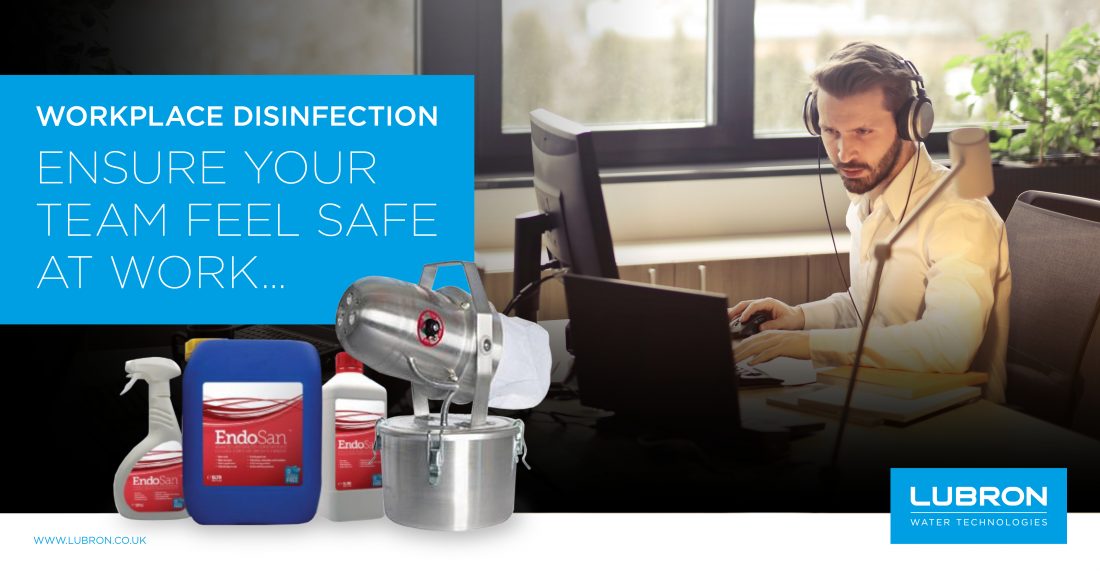 WHOLE ROOM FOGGING
Lubron are now able to offer whole room fogging using stabilised hydrogen peroxide to disinfect offices and buildings that have been left unoccupied during the corona virus lock down. This is in addition to our Legionella and water hygiene services
Find out how we can help to get you building ready to re-open
ESSENTIAL SERVICES TO THE NHS AND BUSINESS
Part of Lubron's core business is to provide Sterile water for NHS Pathology, Endoscopy and Sterile services departments, and providing treated water for food production. We also offer the most innovative and up to date workplace disinfection and chemical fogging for offices across the UK, 
Following government advice, our entire office staff are now working from home and our mobile engineering team are only visiting sites to carry out essential maintenance and emergency repairs.
We would like to thank all of our staff for their efforts during this crisis, doing their part to support our wonderful NHS frontline staff.