LEGIONELLA RISK ASSESSMENTS
Legionella is a type of bacteria that is commonly found in natural water systems such as ponds, rivers and lakes. However, in purpose-built water systems, the right conditions can lead to rapid legionella growth, exposure to which can result in people contracting legionnaires disease.
This severe form of pneumonia is extremely dangerous and can lead to serious illness, long-term health issues and is fatal in around 12% of cases, which is why it is so important that everything is done to prevent contamination from occurring.
Here are Lubron, we provide reliable, efficient and cost-effective risk assessments for legionella that help to ensure that your property, business or premises are safe and compliant.
Professional Legionella Risk Assessments
We believe that a risk assessment report should be simple and to the point. Lubron's 40 years of experience has allowed us to build a compliant easy to navigate report. Once complete we will also arrange a meeting to go through the report and relevant actions.
Our risk assessors are highly experienced and use a unique risk matrix scoring system to help identify those factors which increase risk, so you can see at a glance where you need to prioritise your remedial actions and what you have to do to comply with the regulations.
*Our risk assessment system complies with the requirements of the recently introduced British Standard latest British Standards 8580-1 (Water quality – Guide to risk assessments for Legionella control).
In line with the Legionella Control Association, our risk assessment includes;
A formal risk assessment
Photographic evidence
Asset register
Schematic diagrams, in accordance with current legislation
Comprehensive recommendations for future risk management
Individual executive summary produced for each assessment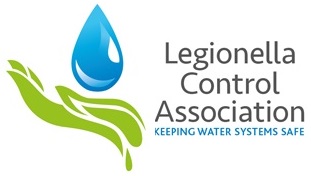 Types of Water Systems are at Risk of Legionella
The ACOP L8 regulations indicate that a suitable and sufficient risk assessment is the first step in Legionnaires' Disease prevention. The objective is to identify all water systems where legionella bacteria could potentially grow and assess the risk of people being exposed to contaminated aerosols from them.
All water systems need to be included in the legionella risk assessment, but particular attention needs to be paid to:
Hot & cold water systems
Cooling water systems, cooling towers and evaporative condensers
Spa pools
Spray humidifiers, misters, air washers and wet scrubbers
Safety showers, sprinklers, vehicle wash systems
Fountains and water features
Any other system containing water in which Legionella could grow and be released in aerosol droplets
Find Out More
If you have any questions or would like to know more about our legionella risk assessment services then please get in touch, and one of our friendly and knowledgeable advisors will be happy to help.
FAQ
How long will my Legionella Risk Assessment last?
Previous guidance states every two years which is still a good rule of thumb. However, now its designed to be a living document with regular reviews to ensure areas such as change of building use e.g. from a lab to an office block. Out of specification results such as confirmed Legionella failures or change of key personnel.
Can I carry out a Legionella Risk Assessment myself?
If you have suitable experience, training and competency in the area of risk assessment then you can carry out the assessment yourself. However, because of the serious dangers posed by legionella it is always recommended to use one of the professional legionella risk assessment companies available who are accredited by the Legionella Control Association.

Do Lubron carry out Legionella Risk Assessments nationwide?
Yes – we cover the whole of the UK with our dedicated team of inhouse specialists