Lubron UK Rebrands
In conjunction with our European counterparts, we are future-proofing our corporate identity with a rebrand. Our new website is in the final stages of development, and over the coming months our new logos and imagery will be appearing on everything from our vehicle fleet to our email signatures.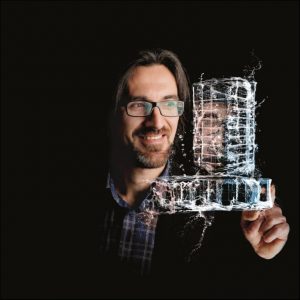 Lubron Europe's MD, Rob Braams, says: "Year on year, Lubron holds its strong market position, but we wanted to unify across the company, with an identical message and themes. At the same time, we wanted a sharper identity that would define and portray our professionalism and our expertise".
"Our new branding isn't just a change in image, it's a whole new identity, running through every Lubron vein, straight to the heart of our message: We are more than just a water treatment solution. We design, engineer and deliver the solution. Hence, we are shaping water to needs," says Rob.
We really like the new identity; it's modern, cleverly designed and delivers a clear message. Lubron's expertise and innovation can provide any organisation, in whatever sector, with the water that meets their needs. Put us to the challenge and contact us today.