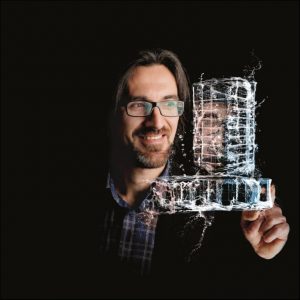 Lubron Europe's MD, Rob Braams, says: "Year on year, Lubron holds its strong market position, but we wanted to unify across the company, with an identical message and themes. At the same time, we wanted a sharper identity that would define and portray our professionalism and our expertise".
"Our new branding isn't just a change in image, it's a whole new identity, running through every Lubron vein, straight to the heart of our message: We are more than just a water treatment solution. We design, engineer and deliver the solution. Hence, we are shaping water to needs," says Rob.
We really like the new identity; it's modern, cleverly designed and delivers a clear message. Lubron's expertise and innovation can provide any organisation, in whatever sector, with the water that meets their needs. Put us to the challenge and contact us today.